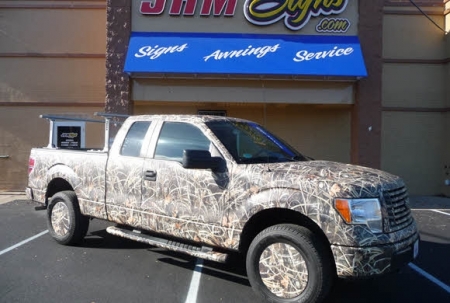 At JHM Signs - anything is possible. We have the experience and expertise to wrap you pickup in full camouflage vinyl wrap.
Camo wrap is like getting a whole new truck. We can customize your camo with countless pattern and color options - as well as wrap all or part of the vehicle - to suit your personal style. Protect your paint and ride in style with a full camouflage vinyl wrap from the wrapmasters at JHM Signs... the New Jersey source for Camouflage Truck Wraps!
Give us a call at 908-859-6668 or stop by the shop on Route 519 in Alpha, NJ - just south of Route 22.